Client Software
STAY CONNECTED TO THE FIELD.
Track Metres
Get daily updates on total metres drilled, average metres per day, metres per shift and the projected completion date.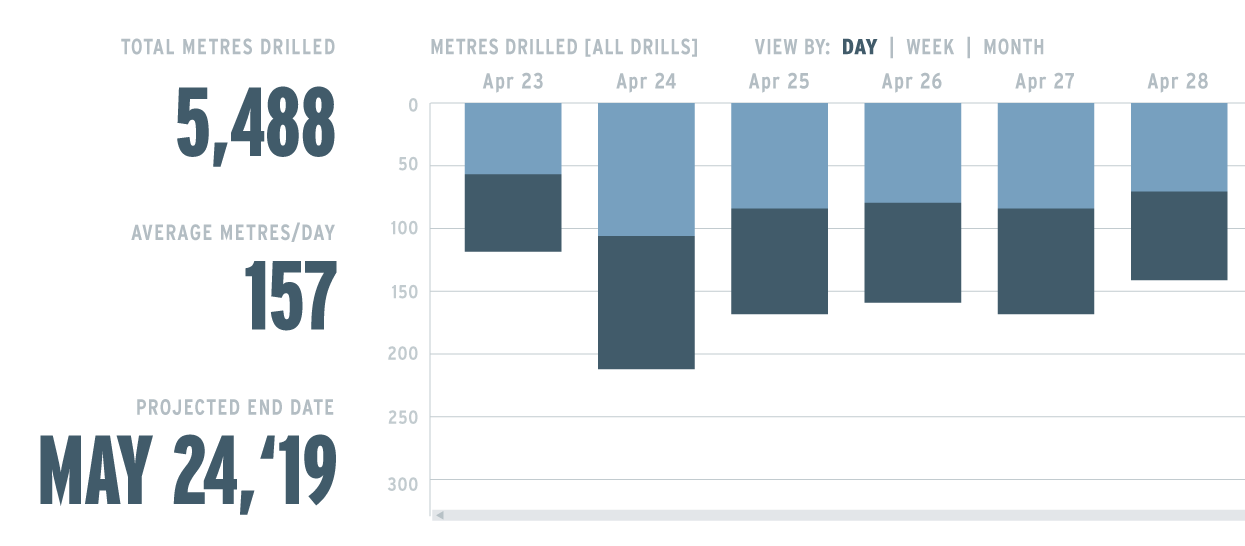 Monitor Costs
FieldView™ delivers a complete financial summary from its home screen, and tracks the true cost per metre from job start to today.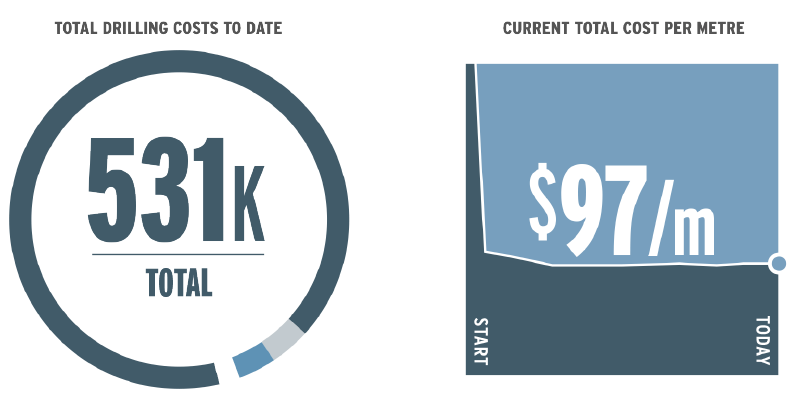 Make Projections
With FieldView's projection calculator, you can set a budget and use the current cost per metre to estimate total metres and completion dates.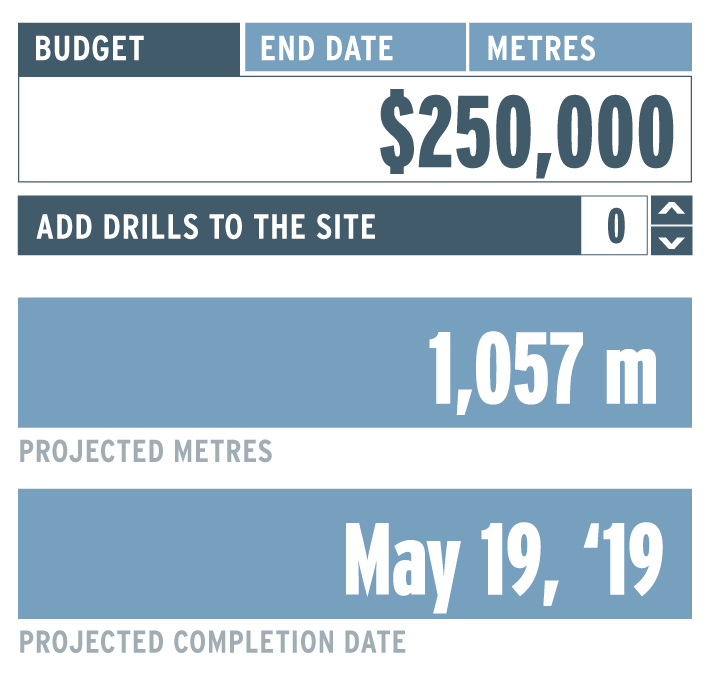 Go Mobile
With the FieldView™ web app and weekly updates sent via email, we've put every aspect of the drilling operation at your fingertips.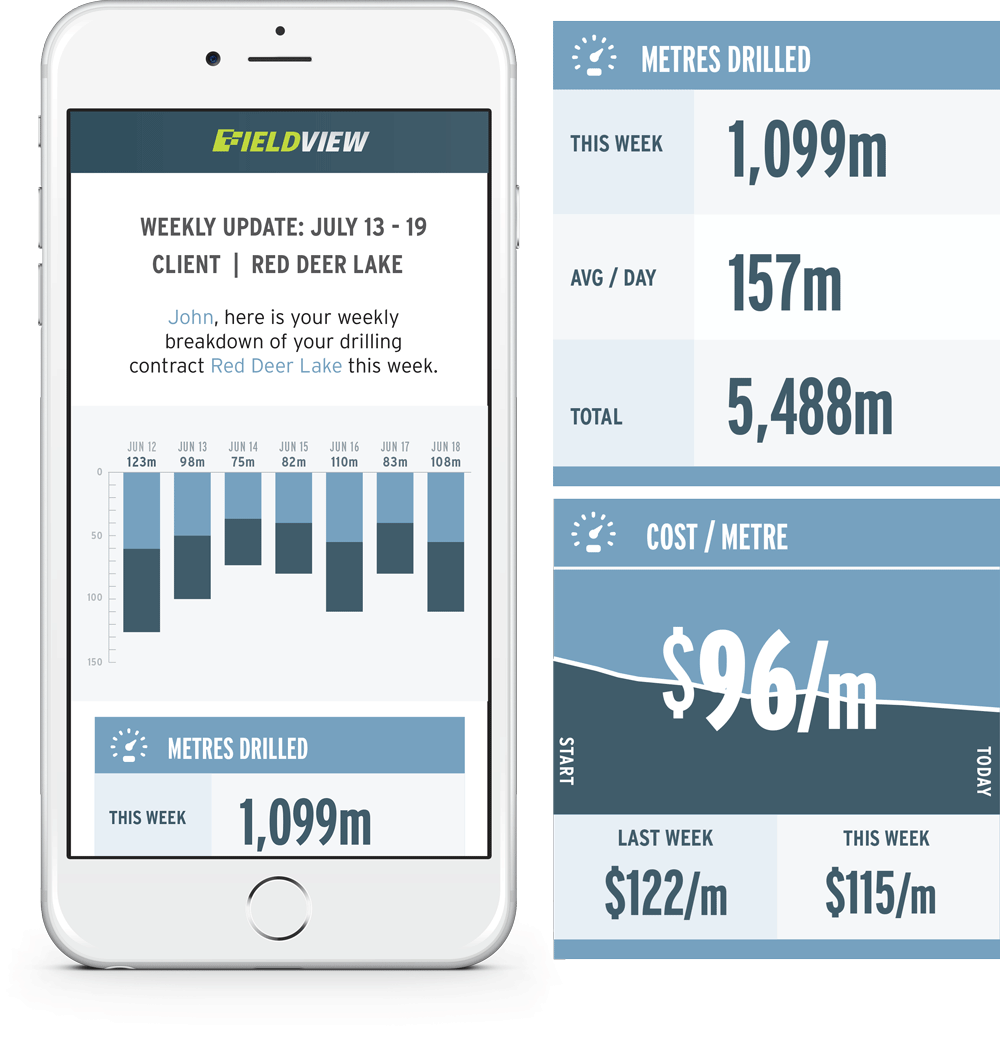 Hy-Tech makes my job easier – that's a big plus.  Invoicing and timesheets are all computerized.  They are head and shoulders above others.