Harvey Tremblay
Chairman
Mr. Tremblay is the owner and founder of Hy-Tech Drilling Ltd., and past director of both the Canadian Diamond Drilling Association and the Association for Mineral Exploration BC. Entering the mining industry after several years in construction, he climbed his way up from service work at drill sites, to exploration services, to working as both a Driller and a Foreman. Launching Hy-Tech in 1991, he has grown the company from a single drill operation to a fleet of 40 drills operating throughout Canada, USA, Ecuador and Europe.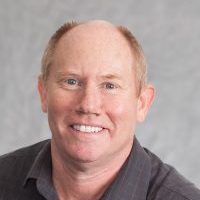 Brian Butterworth
President
Mr. Butterworth is a registered Professional Geoscientist with over 30 years of experience in mineral exploration and mine development. He was Vice President of Mining Investment Banking for a national brokerage firm from 2006 to 2011, then Director of Global Exploration at a multinational mining company – where he was responsible for managing exploration programs in North and South America, Mexico and Australia. Joining Hy-Tech in 2014, Brian is also a registered member of the Association of Professional Engineers and Geoscientists of BC and a past chair of several committees for organizations such as AME BC and the Vancouver Mining Exploration Group.
Dwayne Ross
VP Operations
Mr. Ross has over 20 years of experience in the mineral exploration and drilling industry, and has worked in many roles including exploration field work, drilling, welding, fabricating and mechanics. Joining Hy-Tech Drilling in 2002, Mr. Ross gained in-depth knowledge working as the Shipper/Receiver, Shop Foreman, Human Resources Manager, and Saskatoon Branch Manager prior to his current position as the Vice President of Human Resources and Operational Systems. Mr. Ross is currently President of the Canadian Diamond Drilling Association.
Hy-Tech's management team is very responsive and I trust them to quickly take care of any issues that might arise.